ECOSUSI 5TH Anniversary Interview Transcript- Beyond 5 years
Interviewee: Lynn TAN
Interviewer: Yves MANGIANTE
Date: Friday, July 15
Meeting place: Conference room of Ecosusi
Attendees: LT= Lynn TAN (interviewee), YM= Yves MANGIANTE (interviewer)
YM: Thank you for taking the time to meet with me today, Miss Tan.
LT: It's my pleasure, and you can call me Lynn, I don't wanna this to be too formal.
YM: (Laughs) Ok, so Lynn, if you can just explain a little bit about your background in Ecosusi?
LT: I'm the Operations Manager of Ecosusi, basically I'm in charge of social platform marketing. And I've been working here since the very beginning.
YM: That's five years, am I right? And you must know Ecosusi very well.
LT: Yes, Ecosusi to me is more than a brand, it's like a family, a friend.
YM: I can see that, but apart from your time and effort devoted to this brand, are there other reasons why you love Ecosusi so much?
LT: My team for sure. You can see many employees here are female. It's very difficult for us to create and operate a brand at the very beginning, but we worked together and we did it. And this is the most valuable experience that I'll never forget.
YM: Wow, I'm impressed, and I discovered that female employees count up to 80%! It's unbelievable that you manage to run a company like this.
LT: Thanks, but I wouldn't call it a success as we still have a long way to go.
YM: That's very modest of you. Could you please tell us a little bit about Ecosusi during the past 5 years?
LT: (Laughs) That's a lot of stories to share. To start, Ecosusi was officially created in 2018, inspired by vintage lifestyle and designs. We worked with numerous designers from all over the world to create the best for our customers.
YM: Amazing, so where exactly are these designers from?
LT: London, Paris, Tokyo, New York, Shanghai… you know, many designers have their own insight on vintage, sometimes there's a blend of cultural elements, and that's the best.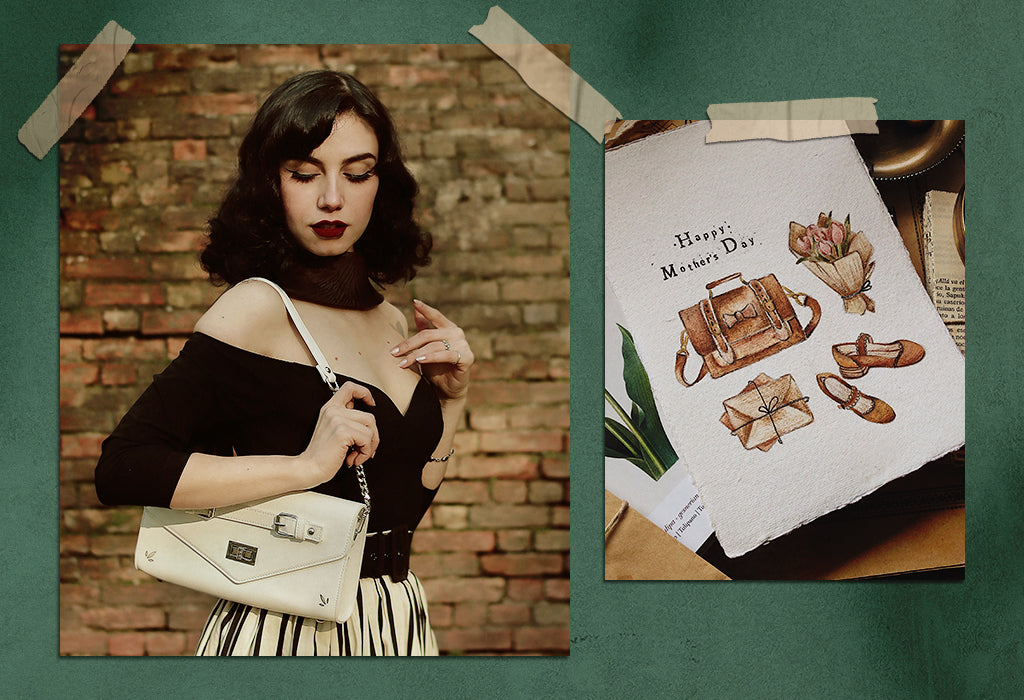 YM: That's quite interesting, you know, to explore design and culture at the same time.
LT: Exactly, and in January 2022, we created a new product line-Ecosusilife.
YM: I hear "life", but what's the difference?
LT: Well, Ecosusiife is an extension of Ecosusi, coz life is more than vintage styles. We want all women to express their personalities and unique styles with our bags.
YM: Can I take a look at these styles?
LT: Sure, this is our Selene bag, this is Melody, etc.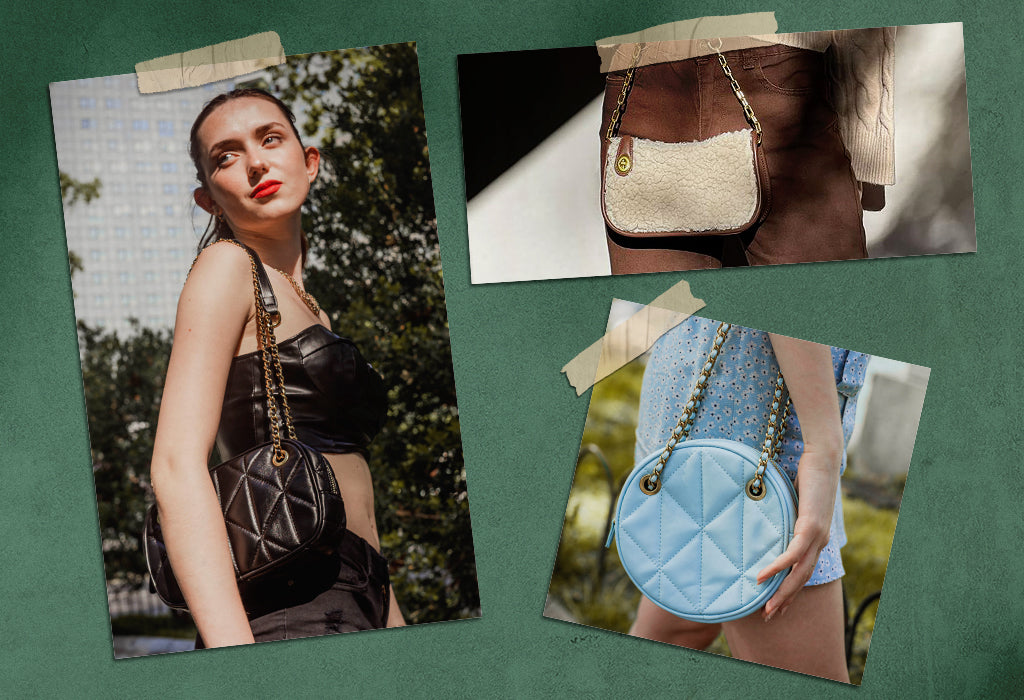 YM: Ah, these bags are more colorful and in fact, there are still some vintage-inspired designs in these styles.
LT: Right, it's like a combination of vintage and modern.
YM: Love this idea. And OMG, this is QUEEN? I love the series!
LT: Bingo, we find that our bag is featured in this TV series.
YM: WOW, this bag is really cute and elegant, now I know why they choose this bag.
LT: In fact, our products are also favored by many fashionistas, and are featured in many magazines, Eluxe, for example.
YM: What can I say? Your bags are so so so unique and distinguished. And how many followers do you have?
LT: You can guess.
YM: One million?
LT: Close
YM: One point one?
LT: Nah, One point three.
YM: (Laughs) But I made a pretty good guess.
LT: (Laughs) Yay!
YM: OK, I think now we've had enough information on the history of Ecosusi, and I'm gonna ask some questions about your future. The first one, your bag is vegan, and will you keep manufacturing vegan products?
LT: That's a big yes. We want fashion with no cruelty to animals and as a global brand, it's our responsibility to protect mother Earth.
YM: I really appreciate this philosophy, and you are making real changes to the world.  
LT: Right, and that's also the reason why we only use vegan materials and will keep searching for more vegan and eco-friendly materials to reduce the damage to Earth or other creatures.
YM: I'm impressed, and you'll also focus on vintage style, right?
LT: That's another big big yes! To give off a vintage and modern look in the contemporary era is our permanent pursuit. Vintage is not outdated; it is a state of mind that keeps us thinking of the old time and beautiful memories.
YM: Now I'm your super fan! Could you please show us some future designs? I'd like to have more vintage in my wardrobe.
LT: (Laughs) We have some sketches here.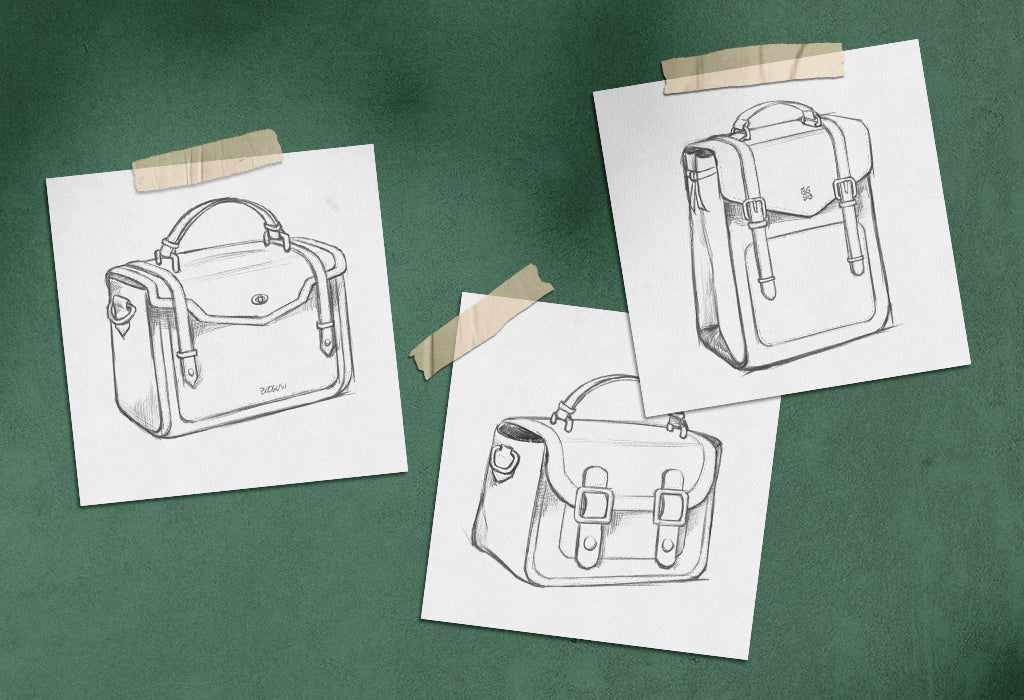 YM: Oh, I can't wait for these new bags!
LT: They'll be released in October, so stay tuned.
YM: Sure! And I got some interesting comments here, one follower says "give us back men's briefcase", so you have men's style in the past?
LT: That's a long time ago, but I happen to know there will be a unisex style, in October.
YM: Guys, you heard that! Unisex style in October, stay tuned!
LT laughs.
YM: OK, do you have something to say to all Ecosusi lovers?
LT: I wanna say thank you, sincerely. And There's still a long journey for us to travel, and we'll never back down because you're our greatest inspiration.
YM: Thank you for your time.
LT: Thank you, too,
[End of interview]