GET READY FOR WINTER 2022 WITH THESE FASHION TRENDS!
The year 2022 is here, and the fashion industry is buzzing with excitement. With a new season comes new trends and styles, so it's time to start thinking about what you'll be wearing this winter! From retro-inspired looks to modern takes on classic silhouettes, here are some of the hottest trends for winter 2022.
Retro Revival
This season, we're seeing a major revival of retro-inspired looks. Think loud prints and bright colors reminiscent of the 70s, or sleek shapes that harken back to the 80s. Whether you want to dress up in a vintage ensemble or give your outfit an old-school twist with statement pieces like oversized bags or bold berets, there's something for everyone in this trend.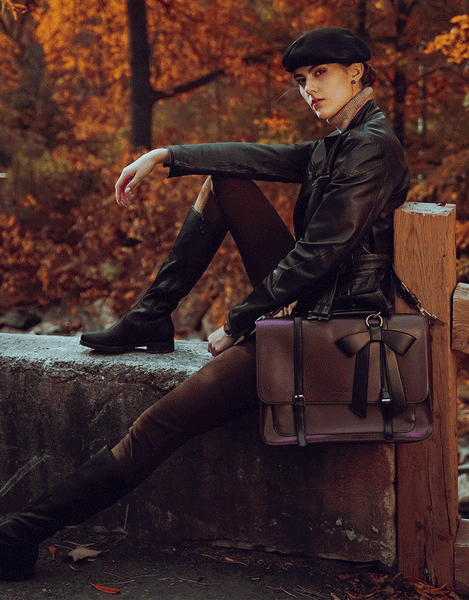 (Bags featured in this picture: Classic Bow Briefcase; Julie Vintage Briefcase)
Monochrome Magic
Monochromatic looks are still going strong into winter 2022. This look works well if you're looking for an easy way to look put together without spending too much time coordinating pieces in different colors. Try pairing shades from the same color palette for a sleek uniform effect or mix up textures within one hue for a more dynamic take on this timeless trend.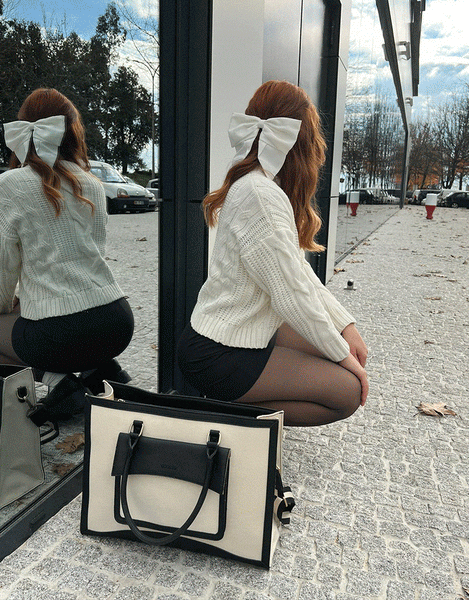 (Bags featured in this picture: Elle Canvas Tote; Jane Messenger Bag)
Utilitarian Chic
If you're looking for something more practical yet stylish, then utilitarian chic is for you! This aesthetic combines function with fashion by taking military-inspired garments like cargo pants, combat boots and bomber jackets and giving them a fashionable makeover with details like embroidery or distressed fabrics. It's the perfect way to add some edge to your look while also staying warm and comfortable during cold weather months.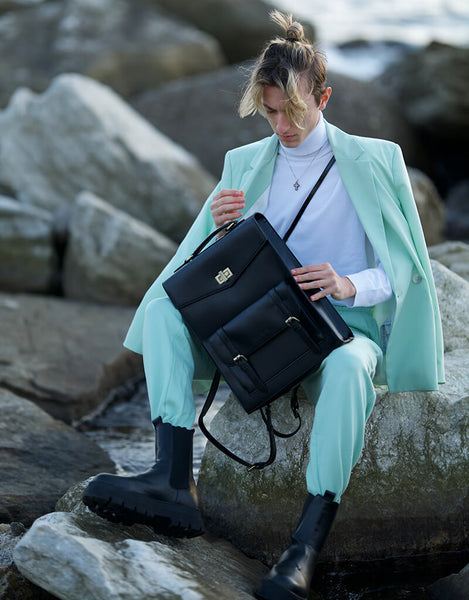 (Bag featured in this picture: Women's Vintage Laptop Backpack)
Artful Anarchist
This look is all about expressing your inner artist with bold statement pieces and creative compositions. Think of bright colors, unexpected patterns, and structured silhouettes. Experiment with layering different textures for an effortless look that will surely stand out from the crowd.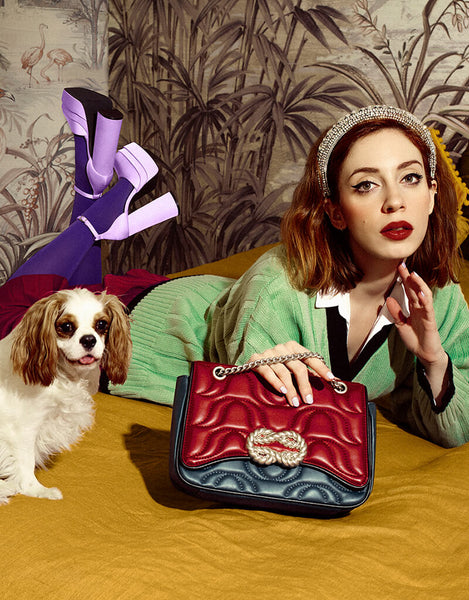 (Bag featured in the picture: Infinity Love Quilted Medium Shoulder Bag )
No matter what kind of style you prefer, there are plenty of exciting trends to choose from this winter season! From retro-revival ensembles to monochrome magic outfits and utilitarian chic staples, there's something out there that will help you create the perfect look that suits your personal style. So get ready to hit the shops at ECOSUSI - winter 2022 fashion is here!