Christmas Lookbook
Christmas is coming and with it, the need for some stylish outfits to celebrate in! If you're looking for something a bit different to go with your festive attire, ECOSUSI bags have got your style covered!🎄
Look One
Layering- this is a great way to keep your festive vibes without sacrificing style. A flowy dress can be paired with a turtleneck or our Classic Bow Briefcase and boots for a put-together look that will keep you warm and happy all day long.
Style by @gracehollowdoll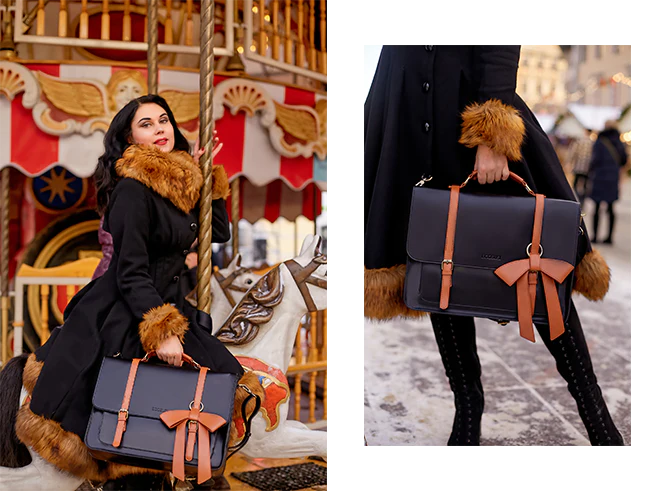 Look Two
Having the freedom to express oneself creatively is one of the many advantages of vintage fashion. Chances are you have some pieces that would work perfectly for a retro-inspired Christmas outfit. Don't be afraid to mix and match different pieces to create a unique look that expresses your personal style.
Style by @ich_bin_alice