ECOSUSI'S GUIDE TO PERFECT VALENTINE STYLING ACCORDING TO ZODIAC SIGNS
This Valentine's Day, let the stars guide you to your perfect ECOSUSI bag and styling tips. Making sure that every girl is looking their best for this special occasion doesn't have to be a daunting task- just follow our starry advice and never worry about tragic dates or false hopes again! From finding something unique while still expressing your V-Day style, we can help make February 14th as effortless as possible with simply following celestial guidance when choosing which of our bags are right for you.
Now are you ready to turn up the heat this Valentine's Day? Unlock your romantic prowess with a glimpse into what astrology has in store! Discover which wardrobe pieces will help you capture their heart and make sure Cupid is on your side.
Aquarius
Aquarius individuals embody a unique blend of rebellious adventurism and laid-back vibes. They never shy away from loud prints, colors, or cuts that show off their independent personality - yet always end up rocking an effortless cool look! Their sharp sense for fashion is all about the joy of adventure: dressing to impress before having some fun.

Your ECOSUSI bags suggested:
Your styling tips: A unique style that merges the best of two eras—creating a timeless look blending modern, Y2K flair with classic vintage elements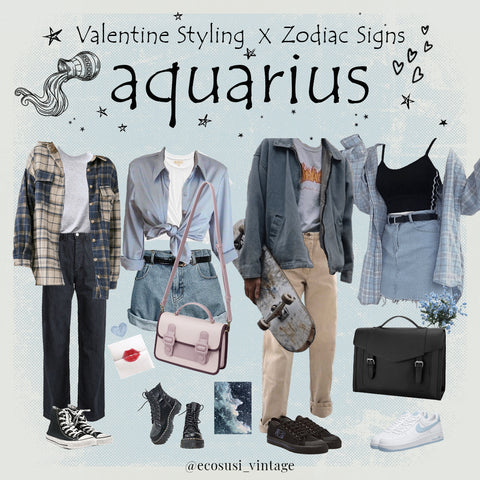 Taurus
Your fashion sense is a force to be reckoned with! Whether rocking the latest trends, or creating your own unique style – you know how to make an impact. Comfort meets high-fashion when picking out outfits – carefully selected pieces that show off both your personality and practicality.

Your ECOSUSI bags suggested:
Your styling tips: Style that speaks to a mix of the whimsical and carefree essence of cottagecore with an edge from tomboy attitude guaranteed to turn heads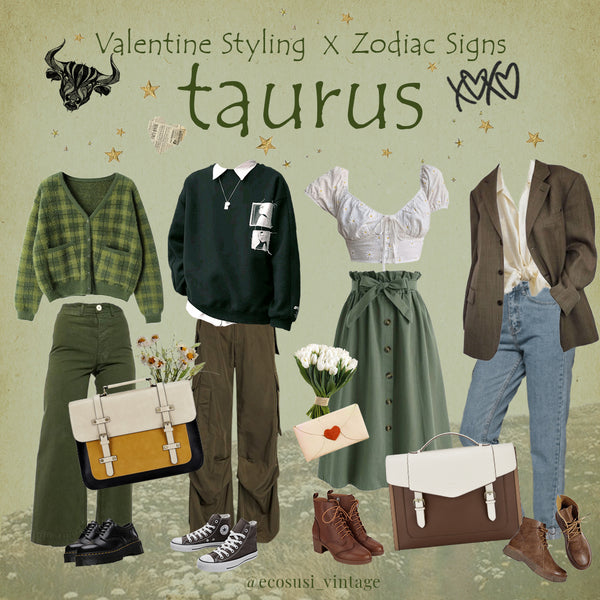 Scorpio
When it comes to fashion, you know how to own your signature look. But don't forget that adding a hint of mystery can take any outfit up a notch - and with your knack for always looking put together, why not give it an extra spin? You may be predictable when dressing day-to-day; but let yourself get creative every now then--it's the best way to keep things interesting!

Your ECOSUSI bags suggested:
Your styling tips: A fashion-forward fusion of collegiate cool and downtown edge. Walk into any date night looking effortlessly stylish with this unique, trendsetting look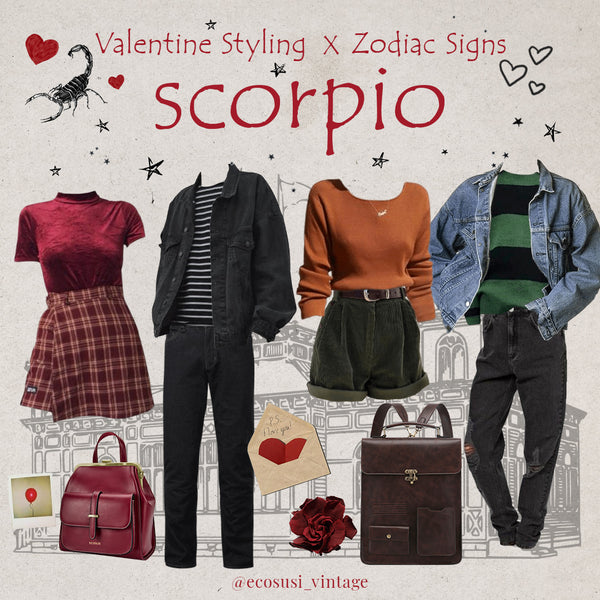 Sagittarius
This Valentine's Day, show off your fiery spirit with timeless classics that have an unexpected feminine twist. Strike a balance between polished and playful - you love having fun but also appreciate detail-oriented sophistication. Find pieces that are clean cut yet bold enough to express the energy of your fire sign personality!

Your ECOSUSI bags suggested:
Your styling tips: Embrace timeless sophistication and the classic beauty of vintage style. Rediscover elegance with a twist on traditional fashion trends!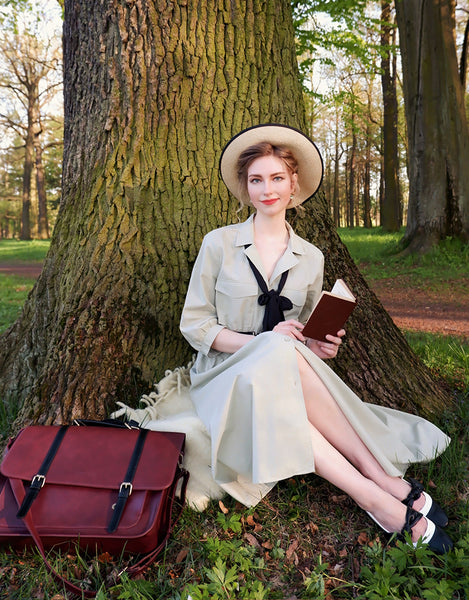 Aries
As an exciting and pioneering sign, you're ready to take on bold new challenges. Show off your style with sleek pieces or fun accessories – the perfect way to express yourself without relying on clothes for confidence. This Valentine's Day, choose something that makes YOU feel good inside and out!

Your ECOSUSI bags suggested:
Your styling tips: Show off your street style with a touch of pastel-colored neutrality, creating the perfect balance between fun, romance and chic.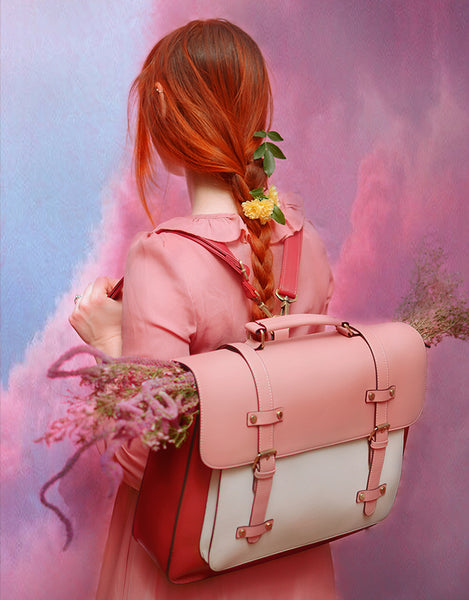 Gemini
You never shy away from taking risks with your fashion choices, and you're always turning heads. With Valentine's Day approaching, it's time to up the ante and make some bold style moves that are sure to dazzle! You just might get more compliments than ever before by mixing things up a bit this season - after all there is no better way for true risk-takers like yourself to express their individuality.

Your ECOSUSI bags suggested:
Your styling tips: This look is a modern take on classic style, combining preppy poise with street-savvy edge. Perfect for making an effortless statement of sophistication and cool!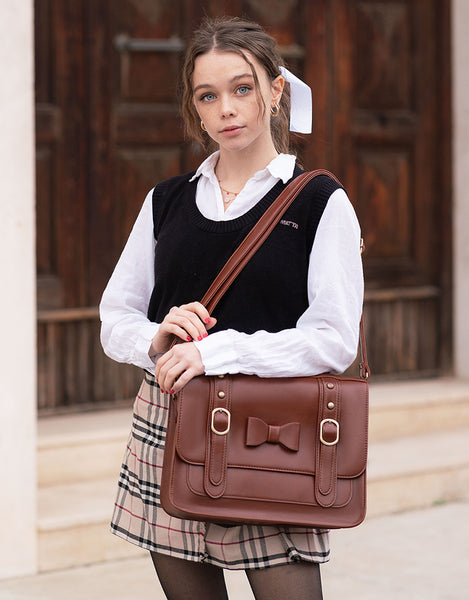 Hope this guide can inspire your Valentine's Day styling, and stay tuned for the rest of zodiac signs.