TOP 7 TRENDING STYLES WITH ECOSUSI BAGS THAT'LL MAKE YOU STAND OUT IN 2023
Are you looking for the latest fashion trends for 2023? Well, look no further! Here, we'll be exploring five of the hottest upcoming trends that will be ruling the fashion world next year. From vintage-inspired pieces to bold and daring prints, there's something for everyone in this list. So, if you want to stay ahead of the curve and make sure your wardrobe is on-trend in 2023, keep reading.
Dancewear vibes, or the Balletcore are the latest trend on everyone's sartorial radar. Step into girly-girl glamour with soft pastel hues and body-con staples; a classic pair of ballet flats, and a cute
Zinnia Small Briefcase
is all you need to portray this dancer-inspired look. Embrace athleisure, '90s nostalgia, and Y2K mood - it doesn't get any better!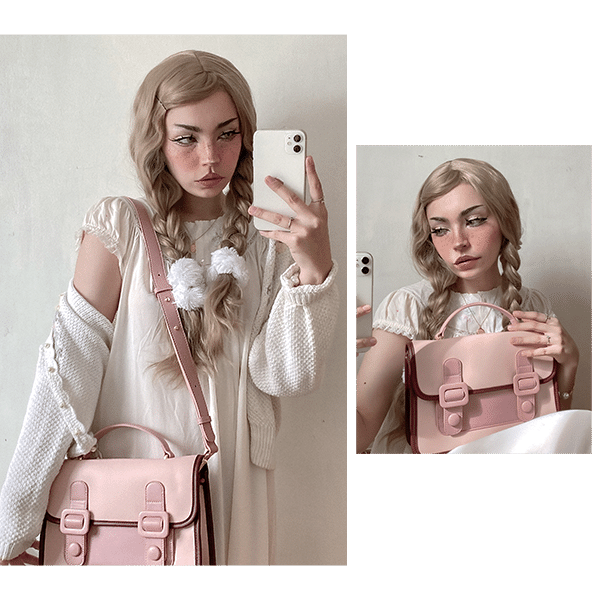 As the winds of fashion blow away excess, this season welcomes a look that is pared back but not without polish. Lean lines and minimalism from the '90s bring basics to vibrant new life - basic essentials become elevated must-haves with a modern slant. It's time for chic simplicities as maximalist noise fades into yesterday's trend!
Oversize style are having a major moment right now and they don't seem to be going anywhere anytime soon. Oversized dresses are especially hot right now, as they can be worn both casually and formally while adding a bit of structure to your outfit. They also pair well with other trendy items like pleated skirts and jackets. So if you're looking for an easy way to add some extra style points to your look, try pairing an oversized dress with any of these pieces! And your can add a finish touch with our
Rosalind - Women's Fashionable Backpack
.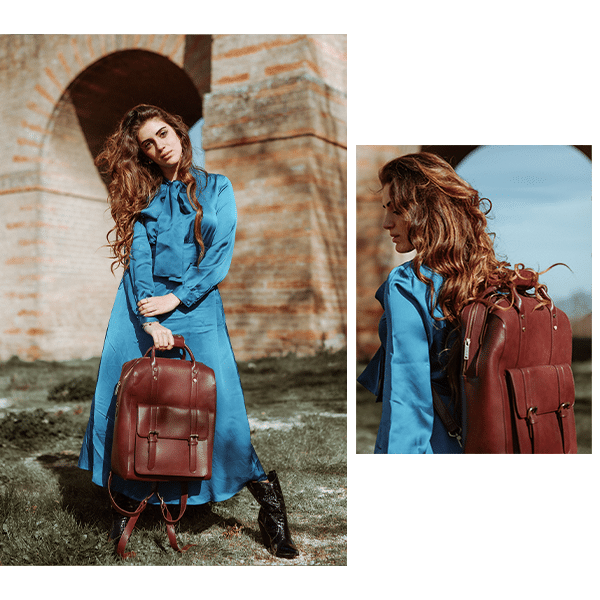 Floral prints have been popular for years, but this year retro floral prints are back in a big way! Think bright colors paired with large patterns - think paisley, art nouveau, or abstract designs. Retro floral prints can easily add a bit of fun and playfulness into any outfit - perfect for those days when you want something unique but still chic!
Featured bag:
Women's Faux Leather Bow Big Briefcase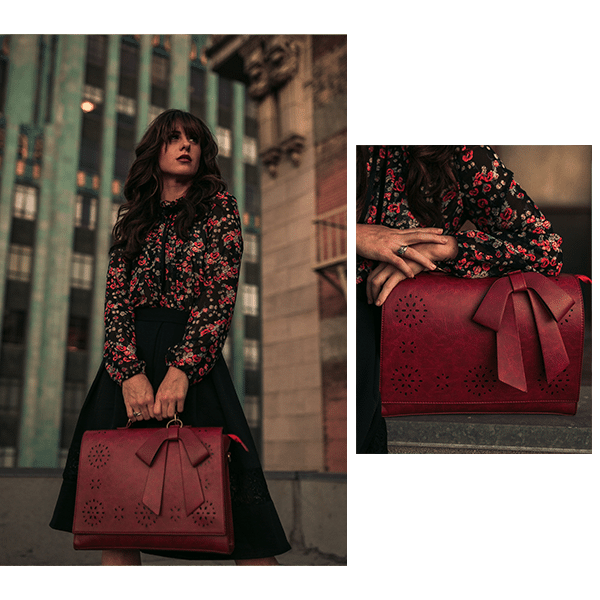 From trendy zebras to beloved leopard spots, animal prints are a fashion statement that divides opinion! Some love the bold style of these intricate designs while others just can't get on board with it. Whether you're an aficionado or not, one thing's for sure – there'll never be any shortage of conversation when wild patterns come into play!
Comfort is key when it comes to fashion trends in 2023! That's why sporty chic looks are going to be huge over the coming months—think joggers teamed with oversized tees or tracksuits paired with chunky sneakers for an effortless yet stylish look that's perfect for any occasion.
Vintage-inspired pieces are set to be big news in 2023. Think classic '60s silhouettes and '70s textures—think high-waisted jeans, tailored blazers and midi dresses with statement collars. These timeless pieces will give any outfit a chic and timeless feel.
So there you have it—our top five fashion trends of 2023! From vintage-inspired pieces to bold prints and statement accessories - there's something here for everyone who wants their wardrobe to stay ahead of the curve next year! With these tips in mind - you'll be sure to turn heads wherever you go in 2023 - so get shopping now
for
our
best accessory bags
before all these items sell out fast! Happy shopping everyone!